Publications
White paper entitled, "What Do Others Think and How Do We Know What They Are Thinking?"
The white paper addresses the broad topic of assessing options to gain better understanding of the subjective world of populations we need to interface and relate to. How can we reliably anticipate behavior patterns? Our challenge is gaining the most accurate and useful information for commanders and other agencies for planning purposes. Who are the right people to try to influence to achieve strategic goals (individuals and/or groups). Which behaviors are we targeting? Why do people display those particular behaviors? Finally, how do we coordinate operations to drive the desired behaviors? We cannot rely entirely on social media (we must blend it with other intelligence), even though it can be an important contributor. This White Paper is intended to provide recommendations for planning methodologies, technological approaches, and required expertise.
Several of the contributing authors are panelists in the upcoming 2018 SMA Annual Conference, 3-4 April at Joint Base Andrews.

Download Paper

---
Blame, Sway, and Vigilante Tactics: How Cultures Think Differently and Implications for Planning
Planners require context in order to achieve their goals. While planners understand that colder or more elevated locations have implications for an operation, the capacity to similarly adapt plans and operations based on differences in the population's cultural or cognitive attributes has not been as readily integrated. The purpose of this SMA White Paper is to synthesize ideas across cognitive science and applied social science and translate their application for use in operations and planning within the span of a single document. The contributors each look at distinct cognitive functions that merit attention. By translating or operationalizing the research and discussing it in terms of real-world scenarios, this paper illustrates how the addition of cultural cognitive diversity research will enable more effective, quick, less violent, and less expensive operations.

Download Paper

---
White Paper on The Key Role of Human Geography, Culture and Language in Effective Communications, A Strategic Multilayer Assessment (SMA) Periodic Publication, May 2017.
Dr. Gwyneth Sutherlin, Executive Editor
The multilingual and multicultural nature of the information environment in which the USG operates for military, peacekeeping, humanitarian assistance and disaster relief, and development operations remains a challenge. The primary challenge is understanding and engaging in the narrative space. The SMA White Paper "The Key Role of Human Geography, Culture and Language in Effective Communication" brings together 13 members of the operational and academic communities, including 5 international contributors, to discuss practical insights on language, cognitive domain and narrative analysis applied to current contexts. Maj Gen Charles Moore on the Joint Staff J39 provides an introduction to this paper which is the third in a series of SMA White Papers on Bio-Psycho-Social Science approaches to competing in the contemporary information environment.

Download Paper
---
The State and future of geoint 2017
USGIF changed the name of the State of GEOINT Report to "The State and Future of GEOINT." GSI contributed to The Shifting Landscape: the Relationship of GEOINT and Human Geography located on page 32. Download the full report below.

Download Report
---
Dr. Sutherlin contributes to the Strategic Multilayer Assessment (SMA) program

The SMA is accepted and synchronized by the Joint Staff/J-39 Directorate. SMA is a multidisciplinary, multi-agency portfolio of projects that assesses and studies challenging problems associated with planning and operations of DoD, military services, and Government agencies bringing together many experts from government, academia and the private sector. This paper titled: 'Human Geography Analysis and How Cultures Think Differently' was part of series summary on the topic narrative spaces, cognitive engagement, and communications.

Download Paper
---

Image courtesy of SMA Reach Back Briefing December 2016

Dr. Sutherlin, GSI's Director of Human Geography and Analytic Services, is a member of the Strategic Multilayer Assessment (SMA) Reach Back support to Operations in Iraq and Syria requested by US Central Command. The reach back process provides rapid responses from diverse experts that are focused on operational application. The GSI team supports this work with on-going analysis from native linguists and subject matter experts as well as a decade of Human Geography research housed and explored in Human Atlas®.


CENTCOM Appreciation Memorandum

---
Quick Look Question #5 on Syria asked:
Following the clearance of Da'esh from both Mosul and Raqqah, and beyond that any remaining substantive elements in the Euphrates River Valley, what governing structure is most likely to be effective, and acceptable to the predominant tribes? For this complex question, the GSI team leveraged our existing Syria Human Geography data on prominent tribes and influential leaders in the region to narrow focus on evidence of the leaders' governance preferences. Read here.
---
Simulation #3 Part 2 asked:
What must the coalition do in the information environment to achieve its objectives in Iraq and Syria and how can it deny adversaries the ability to achieve theirs?
Part 1 of this question provided a summary of white paper recommendations for synchronizing actions and messages in the joint intelligence operational environment using an Access, Assess, Engage framework. After contributing to Part 1, Dr. Sutherlin wrote the executive summary for Part 2 describing the current challenges facing the US and allies operating in Syria/Iraq narrative space. Read here.
---
OPTIONS TO FACILITATE SOCIO-POLITICAL STABILITY IN SYRIA AND IRAQ

In "A Human Geography Approach to Degrading ISIL" Dr. Gwyneth Sutherlin (Geographic Services Inc.) argues that stabilizing the region and degrading ISIL will be an international effort with geopolitical and large network engagements. Ultimately, the activities proposed will have an impact for families and their homes on the ground in Syria and Iraq; therefore, the perspectives and priorities of these populations should be foregrounded in any approach, including the involvement of key stakeholders from the earliest possible phase, to lay the groundwork and build partnerships for the long-term stabilization process.

Download Paper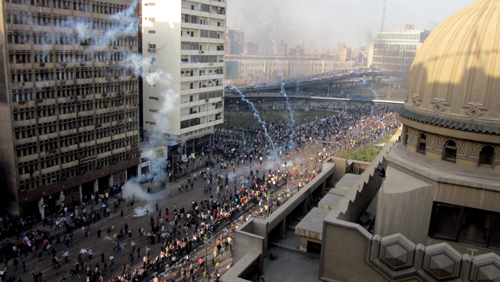 News & Events
You may also be interested in reviewing GSI's latest news and learn about upcoming events.